The knowledge of stadium fence
2017-12-13 16:59 by qunkun
Stadium fence is also called Playground fence, stadium guardrail, sports field fence, etc. stadium fence is usually composed of hook fence, and a few of them use frame guardrail.
Stadium fence uses: Stadium fence can be applied to a variety of volleyball, tennis, football and other places, can meet the needs of schools, institutions and enterprises need the fitness facilities, neat appearance, strong impact resistance and elastic, stadium buildings in need of more isolation.
The common specifications of the stadium fence are blew:
1. PVC coated wire diameter: 3.8mm
2. Mesh :50mm X 50mm
3, size: 3000mm X 4000mm
4, Post: diameter 60/2.5mm steel pipe
5, Rail: 48/2mm steel pipe
6, connection way: Welding
7, anticorrosion treatment: antirust primer + advanced metal paint.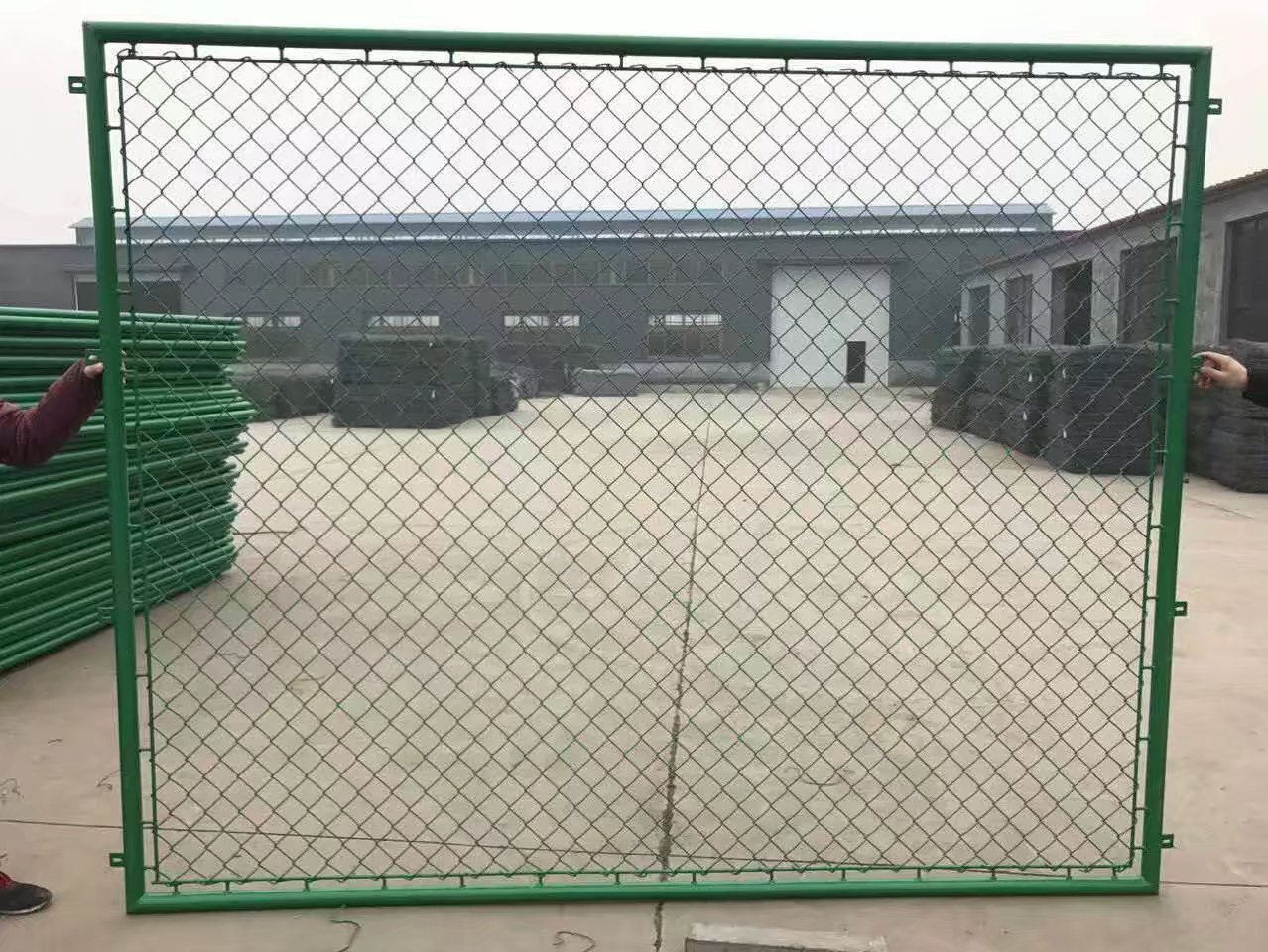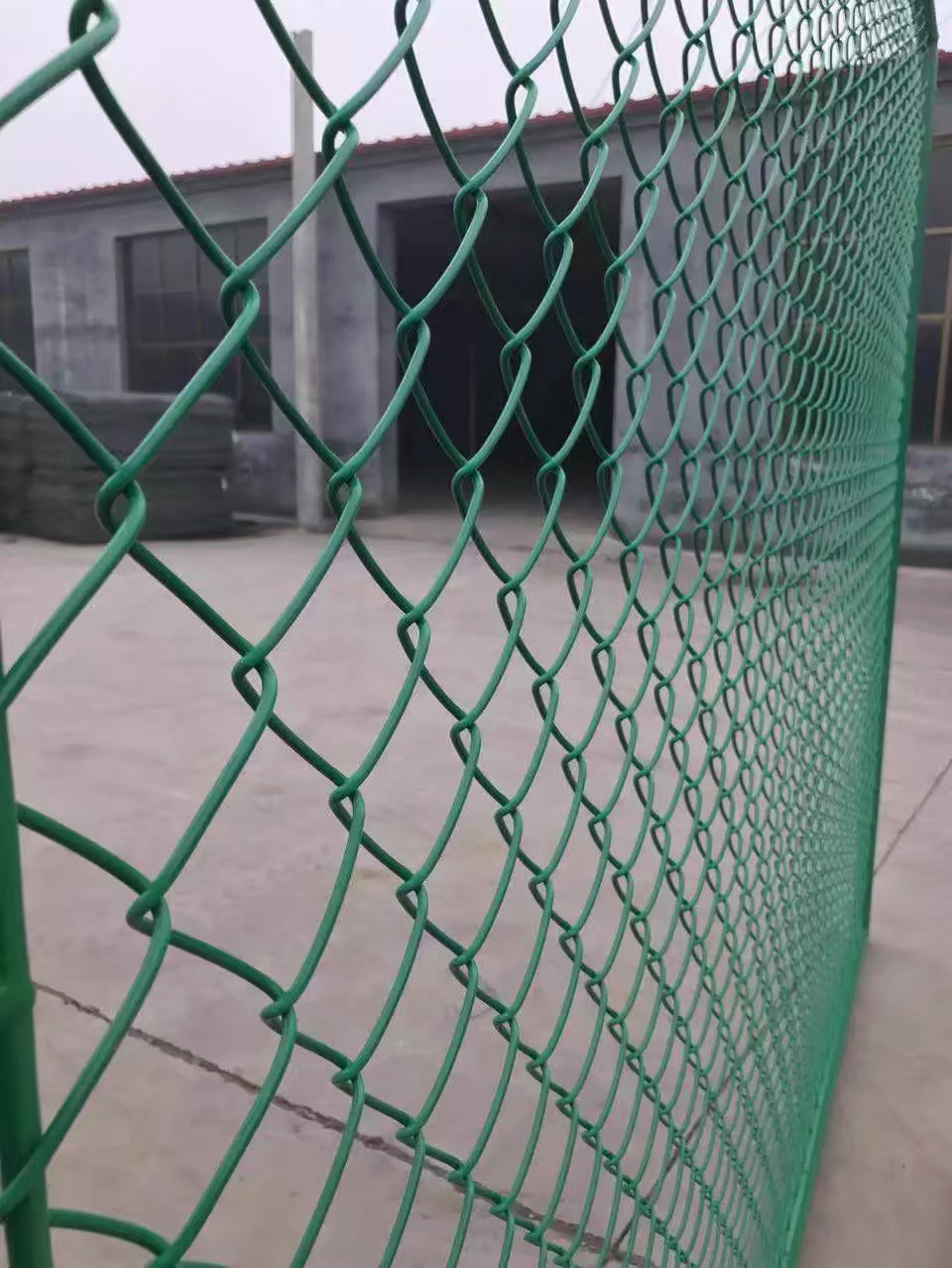 The characteristics and application arrange of the stadium fence
Stadium fence is also known as "stadium guardrail ". It is a new protection product specially designed for stadium, which has high network and strong anti climbing ability. Stadium Fence is a kind of site Purse Seine. It is also known as "stadium Seine", which can be built and installed around the site. The biggest feature of Purse Seine and product is flexibility. It can adjust the structure, shape and size of the mesh at any time according to the requirements. The stadium Seine is especially suitable for the use of the fence net, the basketball court, the volleyball court and the sports training ground within 4 meters.
Stadium fence material: select high quality low carbon steel wire.
Stadium fence weave method: woven welding.
Anticorrosion treatment of stadium fence: electro galvanized, hot dipped galvanized, spray and dipping.
The advantages of stadium fence are anticorrosive, anti-aging, anti sun, weather resistant, brightly colored, smooth web surface, strong tension, hard to be impacted by external force, on-site installation and flexibility.
The stadium fencet is optional color: blue, green, yellow, white and so on.
Introduction of the features of sports protection net products:
1, stadium fencel and protective net adopt streamlined appearance: transparent, beautiful, simple and fashionable European elegant style, which can meet the needs of different fields, different environments and different aesthetic groups.
2, Tomahawk connection: the one and only hook connection, Tomahawk groove design, the mesh of arbitrary height is embedded into the groove without any accessories can be connected with the column, to ensure its consistency, tensile strength and anti-collision ability, also is the anti-theft function it's the perfect exhibition.
3 and more than ten years life: full pretreatment and unique high temperature electrostatic PVC spraying process, to ensure uniform distribution of plastic layer and smooth surface feel. Through 2000 hours salt spray test, we solemnly promise to guarantee products 10 years corrosion resistance. Under the normal environment, it has the ability of self cleaning, anti ultraviolet, no cracking aging, no rust oxidation, maintenance free!
4, as the stadium fence can be combined with various ways, and according to the different requirements of the customers, there are various arc type, different angles and different levels of height ladder installation, providing the most ideal solution. It can be used to form a harmonious and perfect whole with a beautiful and unique design of a trackless automatic translation door.
prev:
Seven uses of welded wire mesh
next:
Peach shaped column fence installation
You may also be interested in...